In the previous blog you learn what is a blog and how to start a blog step by step now in this blog Here are The Settings For SEO Settings In Blogger And Advanced SEO Settings For Blogger and  Pro Blogger To Rank Their Website And Seo Tips And Trick To Boost Your Blog if you really wanna rank higher in google you should understand SEO Search engine optimization tips and tricks our whole article about advance SEO for blogger read the full article if you really wanna do something.
SEO Settings In Blogger
1.Basic:-
choose your title which topic you wanna start your blog. and choose your description all about the information about your topic.
2.  HTTPS Redirect –
always on HTTPS for your security and redirect your blog.
3. Enable Meta Tag search description – 
its teg will be hidden only google crawl can see that for knowledge about your topic. it will help them to find your topic
4. Enable Custome Robots Txt – 
robots find your post and pages where you put into your site
COPY AND PASTE INTO YOUR Custome Robots Txt COLOUM 
User-agent: Mediapartners-Google
Disallow: 
User-agent: *
Disallow: /search
Allow: /
Sitemap: https://yourwebsite.com/sitemap.xml
5. Enable Custom Robots header tags –
homepage, search pages and post and page pages indexing format.
Advance SEO settings for blogger
1 Add your blog to the webmaster tool –
setting – search preference – click to google search console to edit tap
2 Add a property – click to add your blog address
3 submit your website URL and click add
4 choose an alternative method to verify your blog
5 click to HTML Tag and copy tags
6 go to your blog theme section and edit HTML paste the text on a 5th row after <head>
7  Your property now verify
8 go to the crawl section into sitemap and add a sitemap
9   write – sitemap.xml and submit the sitemap
10. You can see the sitemap submitted 
11. Go to the robots txt tester and copy the text
12.  Setting > search preference > custom robot txt and paste the text you copy
13   search meta tag generator for bloggers > search result <
14. Add your BLOG description, keywords(meta tags), and author(BLOG NAME) > and create meta tags
15. Go to your blogger theme section and paste the text on a 5th row after
More Seo Settings For Reach Your Blog On Top
Add Custome Domain Name To Your BLOG
1. Set Up Third Party Url For Your Blog  
2.  Write Your Custome Url Address 
3.  Go To Your Custome Domain Provide Account(My Domain name provider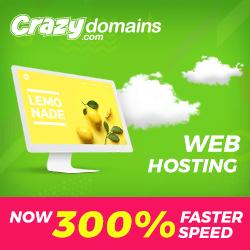 Is Crazy domain name > Add CNAME RECORD 
4.  Copy And Paste Assatise Your Blog To Cname Record And Update 
5. Click To Save Button After 20 Min.
6. Your Domain Name Set As You Want 
Submit Your Sitemap To Bing(Yahoo) Webmaster tool
1. Search Google To Bing Webmaster Tool And Click To First Result 
2. Sign Up To Your Google Account
3. Fill All Information About Your Website 
4. Click Save After Fill All Informations 
5. Copy The Meta Tag
6. Pate Into Your Website Theme > Edit Theme > After 4th Row <head>Paste here
7. Click To Verify Your Website
8. Now Go To The Dashboard And Add Sitemap
9. Submit Your Sitemap 
Submit Your Sitemap To Yandex Webmaster tool
1. Search Google To Yandex Webmaster Tool
2. Sign In To Your Google Account
3. Click I am New User
4. Add Your Website
5. Write Your Website And Click ADD
6. Copy Meta Tag To verification
7.  Pate Into Your Website Theme > Edit Theme > After 4th Row <head>Paste here
8. After Save, The Theme Click Cheak To Add And Verify Site
9. Go To Indexing > Sitemap Files And SiteMAP
MORE TRICK TO BOOST YOUR WEBSITE
Custom Permalink To Short And Seo Friendly Url
Use Fetch As Google To Index Your Url Fast
Use Premium And Pro Templates –
Download 5 Blogger premium Paid Templets I Already Bought You Can Download Free
 Do Guest Post To other bloggers Websites –
Guest Blogs Links –
– http://knowledgenuts.com/
– http://www.toptenz.net/
– http://blog.iwawine.com/
– http://www.bootsnall.com/
– http://www.makealivingwriting.com/
– http://thewritelife.com/
– http://beafreelanceblogger.com/
– http://writenaked.net/
– http://www.fundsforwriters.com/
– http://afineparent.com/
– http://www.cracked.com/
– http://listverse.com/
 Generate Quality Backlinks –
Check Your Content Plagiarism Copy Content
Check Your Page Speed – Make It Faster – Google Page Speed Insights
Use Google Trends For Ideas
Share On Your Social Handels –
Bonus SEO Tips For You
Don't Copy Other Contents Write Your Own
Always Write Cathy Titles
Don't Overload Your Tags, Labels
Fill Description Only About You Write
Use Word In Your Titles ex, Top 10. Top 5, 2020
Use Images With Proper SEO & Videos In Your Post
Use H1 H2 H3 Headlines In Post
Create Pages –  About me, Contact us. Privacy policy, Disclaimer
Use Simple Templets To Understand Your Website To Crawler
Know Google Algorithm updates
RESULT IS HERE THIS ARTICLE RANK IN 4TH PAGE OF GOOGLE IN JUST 24 HOURS (Now 1st position on Google)
After Few Days
Migrate to WordPress For Easy Blogging
Now Make Money with Your Blog
Final Words
If You Really wanna start a blog and earn revenue from your blog you should be passionate about your work lots of research and hard work make you success in your blogger career you should be patient because if you write something genuine and helpful or unique you definitely get gods to result to be patients time and follow the step
I hope you understand SEO Settings In Blogger ( Advance SEO )
Comment If My Article Helpful For You